Researchers from global south under-represented in development research
Research on economic issues relating to developing countries is led predominantly by researchers based in the global north, according to an analysis of nearly 25,000 papers. The findings show that although many studies focus on countries or regions in the global south, researchers based there have been vastly under-represented in the literature for decades.
Economists analysed data on journal articles, citations and conference presentations in development and development-policy research. They found that just 16% of 24,894 articles published in 20 high-profile development journals between 1990 and 2019 were authored by researchers based in the global south, compared with 73% authored by researchers in the global north and 11% that were collaborations between researchers in the north and south (see 'Under-represented in research'). The work is published in Applied Economics Letters1.
"We know there are structural barriers in the world," says co-author Grieve Chelwa, an economist now at the New School in New York City. "But once you begin to quantify it in a systematic way, the gravity of the problem really just comes home."
Within a subset of 15,117 articles explicitly focused on a country or region in the global south, Chelwa and his team found that 62% were authored by researchers based in the global north. Southern researchers were also underrepresented among article citations and among presenters at international development conferences.
The team defined "southern" researchers as those working at a university or organization based in any country of Latin America, Asia or Africa, including the Middle East, whereas "northern" researchers were defined as those based anywhere else, including North American or European countries, and Australia.
"While the south is under-represented across the board internationally in many areas, it is especially a sore point in development research, given the location of such work is in the south itself," says Themrise Khan, an independent development practitioner and researcher in Karachi, Pakistan.
Ongoing problem
The results echo findings from previous research. A 2016 study in the European Journal of Development Research, for example, found that just 14% of authors on a sample of development papers published between 2012 and 2014 were based in developing countries2.
"It definitely is a problem that this situation does not seem to have changed much over these past years," says Zaakhir Asmal, an economist at the University of Cape Town in South Africa.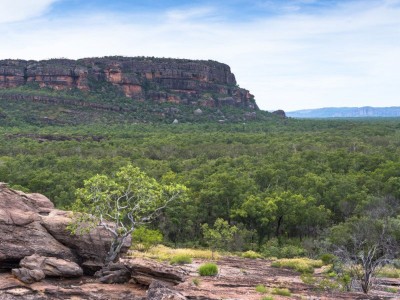 Meaningful collaborations can end 'helicopter research'
Limited access to research funding and opportunities in some countries, and migration of researchers from the global south to the global north, might partially explain the dominance of the north in development studies, says Chelwa. But he and other development researchers who spoke to Nature's news team suspect that exclusion and exploitation of global south-based researchers could also contribute.
"It is relatively common to significantly contribute with [global north-based] authors, for example because they are not as familiar with datasets [or] other local details, only to be rewarded with a line in the acknowledgements instead of co-authorship," says economist Gustavo Britto at the Federal University of Minas Gerais in Brazil.
Chelwa says that in future he would like to see more collaborations between researchers in the global north and south based on "equal partnerships", as well as increased representation of academics from the global south on journal editorial boards.
doi: https://doi.org/10.1038/d41586-021-02549-9
References
1.

Amarante, V. et al. Appl. Econ. Lett. https://doi.org/10.1080/13504851.2021.1965528 (2021).

2.

Cummings, S. & Hoebink, P. Eur. J. Dev. Res. 29, 369–383 (2017).