Swedish research misconduct agency swamped with cases in first year
Scientists have inundated Sweden's new national research-misconduct investigation agency with cases, and there is no sign of a let-up in referrals.
Researchers brought 46 cases to the organization — called the National Board for Assessment of Research Misconduct (NPOF) and based in Uppsala — in its first year, according to a report detailing its activities in 2020. This caseload was three times higher than officials were expecting.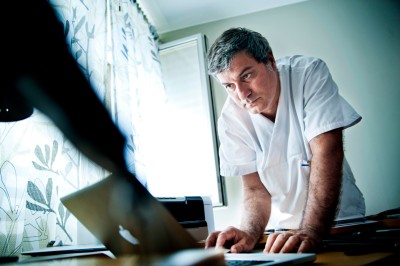 Scandal-weary Swedish government takes over research-fraud investigations
In most countries, universities and research institutions deal with misconduct allegations in-house, which can lead to some cases not being handled fairly or transparently. Sweden followed Denmark — the first country in the world to set up such an agency, in 2017 — in a bid to shake up research-fraud probes.
Experts had warned that the nascent agency could be overwhelmed, and say that the high number of cases could be down to researchers feeling more comfortable about reporting suspicions to an independent agency than to their own institutions, as they did under the previous system.
So far, investigations into 25 of the 46 cases have concluded, with 11 judged to be outside the agency's remit, 10 researchers acquitted and four researchers found guilty of misconduct. Last month, the researcher at the centre of the agency's first guilty verdict won her court appeal against the decision.
Rebuilding trust
Sweden created the agency after trust in its science was shaken by the case of star surgeon Paolo Macchiarini, formerly at the prestigious Karolinska Institute in Stockholm. Macchiarini was eventually found guilty of misconduct relating to trials of an experimental trachea-transplant method, after being cleared by three in-house investigations that were later deemed to be flawed by an independent investigation commissioned by the institute.
Following the scandal, an inquiry led by Margaretha Fahlgren, a literature researcher at Uppsala University, suggested that Sweden establish a government body to handle allegations of serious research fraud — defined as fabrication, falsification or plagiarism — at publicly funded institutions. In 2019, parliament passed a law to define research misconduct and establish the NPOF. The agency began operating in January 2020.
In its first-year report, the NPOF said that 30 of the 46 cases it investigated concerned medicine, health and natural sciences — although it received referrals from all research areas except agricultural science and veterinary medicine. The 46 cases included 56 incidents of alleged misconduct, with 10 relating to fabrication, 18 to forgery, 18 to plagiarism and 10 about other matters.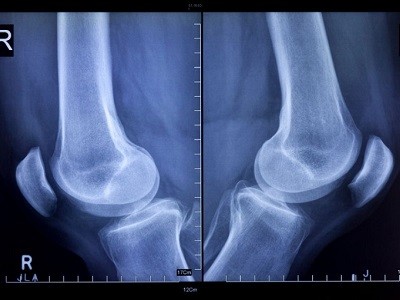 What universities can learn from one of science's biggest frauds
The organization handed down its first guilty verdict in September 2020, against biomedical scientist Karin Dahlman-Wright, former vice-president at the Karolinska Institute, who took up her post in the wake of the Macchiarini scandal but stepped down in 2019 when misconduct allegations against her surfaced.
The NPOF found that Dahlman-Wright committed research misconduct, with four of seven research papers investigated containing manipulated images. Dahlman-Wright denied the allegations, and appealed her case at the Administrative Court in Uppsala, which upheld her claim in August. Although the articles "contain images that do not correspond to the results that the images are said to show", the court said in a statement, it ruled that Dahlman-Wright had not been grossly negligent — an essential component of Sweden's definition of research misconduct.
The NPOF is now preparing to appeal against this decision. The NPOF did not respond to Nature's requests for a comment about the case. Dahlman-Wright declined to comment.
Dahlman-Wright's appeal was one of two against guilty verdicts by the NPOF. A verdict is still awaited on the other appeal, in a case that involves 13 materials and nanotechnology researchers at Linköping University, which, the NPOF ruled, fabricated X-ray diffractograms in four research papers. The two other researchers found guilty of misconduct have not appealed and any sanctions will be carried out by their institutions in accordance with the law, a representative for the NPOF told Nature.
Extra staff
Fahlgren, who sits on the NPOF board, says that many cases referred to the agency were the result of personal disputes, particularly between PhD students and their supervisors.
"This is an issue with the work environment — not misconduct — and we hope to communicate with universities about how to deal with this," says Fahlgren.
For 2021, the NPOF expects to receive a similar number of referrals as in 2020, and it has taken on another staff member to help address the caseload.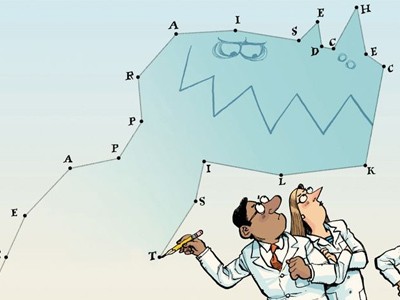 Check for publication integrity before misconduct
C. K. Gunsalus, a research-integrity specialist at the University of Illinois at Urbana–Champaign, says that the referral figures in Sweden are consistent with what has been seen in the United States for many years. Awareness of responsible research standards and the idea that people are more comfortable taking concerns to an independent body rather than their own institutions could be behind the unexpectedly high number of referrals, she says.
"It's past time for the entire research ecosystem to attend to healthy lab cultures at the front end and to provide meaningful, safe and trusted ways to surface issues within institutions — as well as checks and balances for those systems," Gunsalus adds.
doi: https://doi.org/10.1038/d41586-021-02451-4